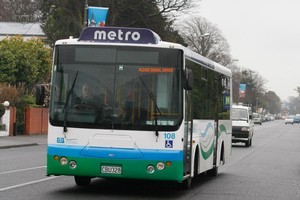 Buses will soon be back on the streets of Christchurch.
From tomorrow most normal bus services will be running in western and northern areas between 7am and 7pm.
Only very limited routes will be used to access some parts of the eastern and hill suburbs.
Environment Canterbury spokesman David Stenhouse says this will mean locals won't have to use their cars.
He says it'll connect people to their wider community or shopping centres.
David Stenhouse hopes this will fix the traffic congestion problems.
- NEWSTALK ZB