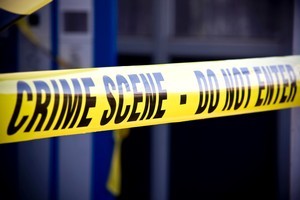 A homicide inquiry is under way in Northland after a body was found in bush near a popular walking track.
A Far North man has been arrested and charged with kidnapping. Police say more serious charges could follow.
Officers found the body of a 30-year-old Auckland man, with close links to Northland, about 5.30pm on Friday not far from the Wairakau Stream Track on the northern side of the Whangaroa Harbour.
The track was closed to walkers as police began a homicide investigation.
On Saturday, a Totara North man in his 30s appeared in the Whangarei District Court charged with kidnapping.
He was remanded in custody to appear again on Thursday in the Kaikohe District Court.
Northland police inspector Murray Hodson said the man had just recently moved to the area. He confirmed the men knew each other.
Mr Hodson said it was clear the cause of death was unnatural, but would not say what the injuries were.
He said no gang links were evident.
The dead man had been identified by a relative and police and Victim Support were helping his family.
A team of about 30 police from around Northland have gathered at Kerikeri station and, with the help of forensic scientists, are examining up to three different scenes, as well as a car believed to be involved.
Police have cordoned off a home on rural Salvation Rd, about 10km north of the track.
A Totara North couple, who did not want to be named, were shocked to find a crime had taken place near their home.
"It's creepy. I still can't believe it. Totara North is such a quiet place," the woman said.
A neighbour in Salvation Rd said the victim, a cousin, owned the home and his death had been particularly brutal.
- APN