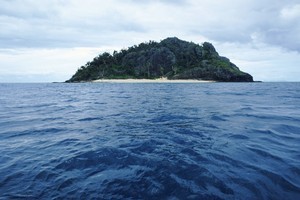 Five major submarine volcanoes in the Kermadec Arc, northeast of the Bay of Plenty, will be probed for mineral deposits and hydrothermal activity by a New Zealand-led group of international scientists.
Scientists from the United States, Australia and Switzerland and New Zealand will spend the next three weeks on the National Institute of Water and Atmospheric (Niwa) research vessel Tangaroa, using a free-diving robotic vehicle to explore the mineral potential of the volcanoes and their unique biodiversity.
The voyage is the first project in an international programme involving GNS Science, Niwa, and Woods Hole Oceanographic Institution (Whoi) from the United States.
Studies from surface ships and in submersibles during the past decade have shown some of the volcanoes in the Kermadec Arc hosted extensive metallic mineral deposits and one of the aims of the voyage was to clarify the type and size of these deposits, project leader Cornel de Ronde of GNS Science said today.
"Many of the volcanoes have highly active hydrothermal vent systems, which are home to unique biological communities of animals which thrive in the very hot and chemically-rich environments."
The submarine volcanoes -- Clark, Rumble II West, Healy, Brothers, and Rumble III -- vary in depth from 200m below the surface to 1.8km.
They are all large volcanoes, ranging from one which is similar in size to Mount Ngauruhoe to one which is larger than Mount Ruapehu.
- NZPA