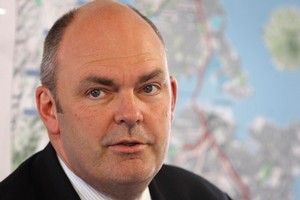 Tertiary Education Minister Steven Joyce will meet in Christchurch today with representative from King's Education language school which has more than 60 students and staff missing as a result of Tuesday's devastating quake.
The school, based on the third floor of the collapsed Canterbury Television building in the CBD, said that nine staff and 52 students remained unaccounted for.
They included students from Japan, China, Philippines, Thailand, Korea and the Czech Republic.
Mr Joyce will also meet with embassy and consular staff.
- NZPA