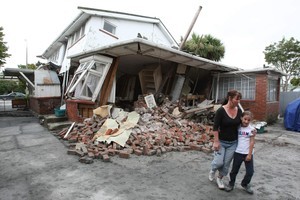 Canterbury residents are being reassured that thefts from unsecured homes following Tuesday's quake will be covered by insurance.
AA Insurance chief executive Chris Curtin said today some clients were worried about thefts which had occurred as a result of their homes not being unsecured.
"It is important that customers know if you can't secure your home, and you suffer theft as a result, this won't affect your claim. You will be covered."
The company asked people to secure their homes if they could pointing out there were emergency contractors in the Christchurch area who could assist in the work.
But people should not put their own personal safety at risk, Mr Curtin said.
- NZPA