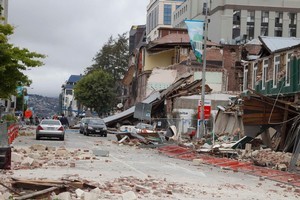 Telecommunications companies have repeated their call for people to continue to use text messages instead of calling on mobile phones when contacting people in Christchurch.
Telecom, Vodafone and 2degrees are working to repair their networks following yesterday's devastating magnitude 6.3 earthquake.
Ongoing power problems remained the main problem disrupting Christchurch's cell phone network and the companies were working to get backup generators to mobile sites without power.
People in Christchurch were also asked to change their voicemail message's to let callers know their location and give alternate contact details if possible.
Telecom was bringing in an additional 33 generators overnight and was also bringing in three additional COWs (Cell Sites on Wheels) to help boost mobile coverage and capacity.
It had also modified around 260 payphones in Christchurch enabling them to be used to make free calls to local, national and mobile numbers.
Telecom had also started a campaign to collect "old fashioned" analogue landline phones, which do not require electricity, from around the country to distribute to people in Christchurch without power.
Vodafone said it was continuing to bring its cell sites in the east of the city back online this afternoon and hoped network congestion which had delayed text messages would be cleared by this evening.
2degrees spokesman Mat Bolland said mobile coverage in Christchurch was being restored and generators were being installed throughout the day.
"Our focus is on installing generators in areas where the power supply is likely to take longer to restore," he said.
He said there was no reason why customers outside Christchurch should restrict there cellphone use.
- NZPA