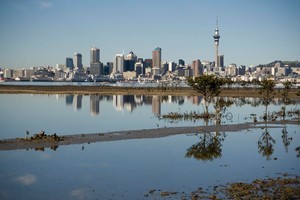 Police believe they know the identity of a man whose body was found floating in Auckland's Waitemata Harbour yesterday but have yet to track down his next of kin.
The body was found under a wharf yesterday morning and a post mortem was due to be carried out in Auckland today.
The body was found by Pier 3 near the downtown ferry terminal in Quay St about 8am and was recovered by the crew of the police launch Deodar.
Police said they believed they knew the identity of the middle-aged man but relatives had yet to be contacted.
They would not comment on the possible cause of death.
- NZPA