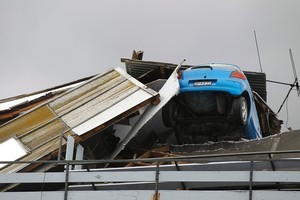 The Government was this afternoon waiting for details of deaths in Christchurch and a second emergency cabinet meeting will be held tonight.
"As far as we have been told there are fatalities," Civil Defence director John Hamilton said at a press conference with Deputy Prime Minister Bill English and Civil Defence Minister John Carter.
But they could not confirm the deaths, or the number, and said more information would be issued by police.
Prime Minister John Key has tweeted: "On the ground in Chch. Heading to Civil Defence HQ. Have spoken with Oz PM Gillard who has offered assistance."
Mr English said reports of fatalities were coming in and the earthquake had caused huge damage.
"The Government is gearing up for a response operation more serious than the first earthquake," he said.
"We are still putting the picture together, information is still coming through."
Mr English confirmed the Government had accepted an offer from Australia of search and rescue teams and said other offers from the United States and Japan were being considered.
Teams were also moving in from other cities in New Zealand and were expected within hours.
Mr Carter said the army was helping to evacuate the city centre.
"It would be an idea for people to consider taking a break from Christchurch if they can and if they want to," he said.
He said the power grid was working but communications still had problems and people were urged to use text messages.
"We expect a continuous series of aftershocks," he said.
- NZPA