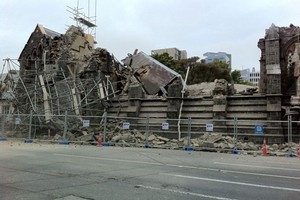 Geonet reports that another three aftershocks have occurred in the last hour.
A magnitude 4.6 shock hit at 3.38pm, centred 10km east of Lyttelton. That was followed by another five minutes later, a 4.5 shake 10km south-west of Christchurch.
The third took place at 4.04pm and measured 4.6, within 5km of Christchurch, taking the total to 10 aftershocks since the 6.3 earthquake at 12.51pm.
- NZ Herald staff