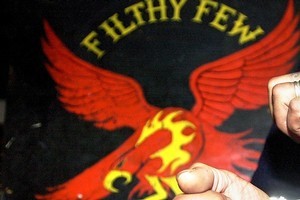 The Armed Offenders Squad were called to defuse an armed stand-off this morning after a vehicle carrying alleged home invaders smashed into a power pole in the Waikato.
Police had earlier been called to an address in Morrinville after the occupants reported people had entered the property, threatening them with a firearm.
The offenders left the scene in two vehicles, one of which was intercepted by armed police as it tried to flee from the area.
The vehicle subsequently crashed into a power pole a short distance from the scene, police said.
The Herald understands the vehicle was carrying armed members of the Filthy Few gang and crashed on the corner of Gunn and Peria roads near Matamata.
Armed police then surrounded the vehicle before the Armed Offenders Squad arrived.
Police said the offenders got out of the vehicle without incident.
- NZHERALD STAFF