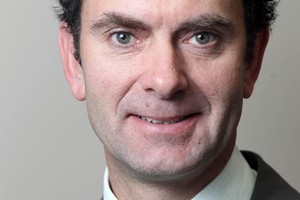 New figures show the stunning progress the Herald on Sunday is making - and we thank you for your support.
Readership and circulation totals for 2010 were released this week. They show growth in both areas and a significant drop-off for our rivals.
The Nielsen Consumer & Media Insights Readership figures have the Herald on Sunday as the only Sunday newspaper to show increased year-on-year readership (up 8000 per issue to 379,000 every week).
That is a rise of 2.2 per cent (age 15+) on the 2009 calendar year. Our rivals had decreases rated as significant by Nielsen - the Sunday Star-Times was down 30,000 (5.3 per cent) and the Sunday News down 22,000 (7.3 per cent).
It was a similar story on circulation, with the Audit Bureau of Circulations figures confirming a weekly increase of 5801 (6.4 per cent) for the Herald on Sunday in the calendar year.
That compared to declines of 6939 (4.1 per cent) by the Star-Times and 11,287 (17.9 per cent) at the Sunday News.
The only other paid paper to have a circulation rise was our sister publication, the daily New Zealand Herald, up 240 (or 0.1 per cent) a day. The Herald also had the largest year-on-year readership increase of any paper (up 39,000 to 599,000 a day).
I've been editor of the Herald on Sunday for barely six months and can say I am still amazed at the dedicated way our team does everything in its power to bring you the latest news on a Sunday morning. It's a small team that has a huge amount of fun.
Clearly it seems to be working for you, as it did for the judges at the national media awards last year, who named us best paper in the country.
We continue to evolve and will boost our magazine components over the next few weeks. I look forward to hearing your feedback. Don't hesitate to make contact at: editor@hos.co.nz
Bryce Johns, Editor