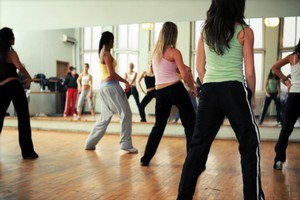 The National Government is continuing to face flak over its Community Max programme, with new revelations about a $26,000 grant to fund hip-hop classes.
This week, National's Acting Social Development Minister Simon Power tried to blunt Labour's attacks on the Community Max programme by reminding them of their own follies, including a 2004 grant for a mother and daughter to research hip-hop in New York, Los Angeles, Hawaii, Fiji, Samoa and Paris.
However, 3 News last night revealed that a similar amount was given under Community Max to a Christchurch group to fund two people to teach hip-hop "as an alternative sporting option outside of the usual mainstream sports".
Despite ongoing revelations about the Community Max funding, Prime Minister John Key defended it yesterday, saying that overall it had worked.
"Seventy per cent of all New Zealanders who went on Community Max are now no longer on a benefit and I claim that to be success."
The Ministry of Social Development yesterday also defended the Community Max grant which included the hip-hop classes, saying it was part of a wider grant which also included building work organised by a charitable trust in Christchurch. The trust got a total of $216,000 for the project, which included labour for setting up a community gym, upgrading a dance studio and renovating a church-owned building for community use.
A spokeswoman said of the 18 people involved only two were now on the benefit, six months after the funding ended. She said the project was monitored and feedback from the community was positive.
Community Max was set up in August 2009 to subsidise wages for young people to work on community projects for up to six months. It was extended last year to help address high unemployment among young people. About 4500 placements were budgeted for, costing about $13,000 each.