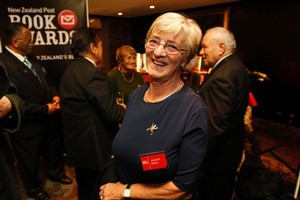 Respected New Zealand historian Dame Judith Binney has passed away.
She was 70 years old and died at her home in Auckland late last night, Radio New Zealand reported.
Dame Judith nearly died after being hit by a truck while crossing Princes St in Auckland in December 2009. She suffered serious head injuries but was thought to have made a good recovery.
Dame Judith was one of New Zealand's most renowned historians. She was Emeritus Professor of History at the University of Auckland and was a pioneer of oral history in New Zealand. Her approach was described as "history in the round", which involved consideration of the landscape and listening to people speak about their experiences.
Dame Judith last year won Book of the Year Award in the NZ Post Book Awards for Encircled Lands: Te Urewera, 1820-1921 , her "lost history" of the Tuhoe tribe.
She was awarded the Prime Minister's Lifetime Literary Achievement Award for Non Fiction in 2006, and In 2009 she received the Polynesian Society's Elsdon Best Medal.
In 2006 she was awarded DCNZM (later DNZM) for her historical research.
Dame Judith appeared as an independent historian at the Urewera's claimants hearings before the Waitangi Tribunal in 2005. Tuhoe bestowed the name Tomairangi o Te Aroha - the heavenly dews of love - on Dame Judith.
Minister of Arts Culture and Heritage and Minister of Treaty Settlements Christopher Finlayson said Dame Judith was a leader in a number of fields.
"She had been a valued member of the Arts Council and the Historic Places Trust, a pioneer in New Zealand history, and a widely respected teacher and scholar. Dame Judith did an enormous amount to further New Zealanders' understanding of our own history.
"Her work with Tuhoe will be an enduring legacy. Her magnum opus, Encircled Lands, recovered the 'lost history' of Te Urewera, the Ngai Tuhoe people and members of neighbouring iwi such as Ngati Whare.
"In particular, it documented the first hundred years of Te Rohe Potae o Te Urewera - the "encircled lands" of the Urewera - following European contact.
"My thoughts go out to her family, friends and colleagues at this time."
- NZ HERALD STAFF