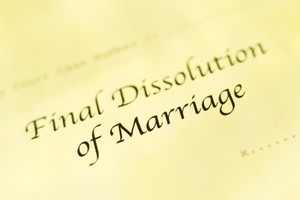 A website that claims to simplify the divorce process received more than 150,000 hits within hours of its St Valentine's Day launch.
A co-founder of divorceme.co.nz, Aaron Pero, son of businessman Mike Pero, said 25 people had signed up and begun the online divorce process, which "looks to eliminate the time, lawyer's fees and legal jargon".
Aaron Pero and his fellow co-founder, law graduate Andrew Bell, said the website was not a fast track, and couples still had to go through a two-year separation period, during which they had the chance to reconcile.
The two Christchurch entrepreneurs were inspired to create the website by Mr Bell's experiences as a lawyer.
He said people would put off the entire process, even when their marriage had collapsed, because they were apprehensive about legal complexity and costs.
Every year, an average of 10,000 orders for dissolution of marriage are granted. That's around 10.2 divorces for every 1000 marriages.
The website charges $299 for the DivorceMe Pack, which includes all the paperwork needed to apply for a dissolution of marriage or a civil union at any Family Court - minus the need for estranged partners to meet face to face.
The court filing fee costs $178.89, which is not included in the DivorceMe charge, and the marriage or civil union is dissolved one month later.
Mr Pero said couples would be referred to a lawyer when children were involved or there were assets to be divided.
However, the website has attracted criticism from Family First, a Christian pressure group, which regards it as tacky and destructive.
* This story has been corrected. It was initially reported that Andrew Bell was a lawyer. He is a law graduate.