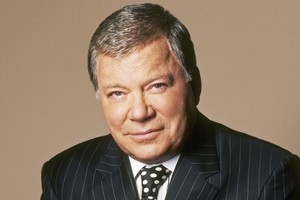 William Shatner. Photo / ABC
The man who became a household name when he starred in Star Trek and Boston Legal is coming to Auckland for one show in which he will tell his life story.
William Shatner (Captain James T. Kirk) will beam down to the Civic Theatre in April.