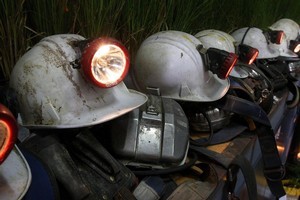 Police have signalled more charges against a Reefton man alleged to have pretended to be an out-of-work Pike River miner to commit fraud in Oamaru.
Police opposed bail and stated that further charges were likely when Edwin Henry Taylor, 46, unemployed, made a further remand appearance before Judge Raoul Neave in Christchurch District Court today.
Judge Neave remanded him in custody until February 25.
Taylor was arrested on warrant in Timaru after an incident in North Otago on December 29 when a woman's car, money, and some clothes were stolen.
The woman alleged she had let Taylor into her home for Christmas to help him after he claimed to be a redundant Pike River miner.
Taylor is charged with unlawfully taking the woman's $4000 station wagon, dishonestly using a cheque, stealing between $500 and $1000 cash from the same woman, and obtaining cash by deception.
No pleas have been entered.
- NZPA