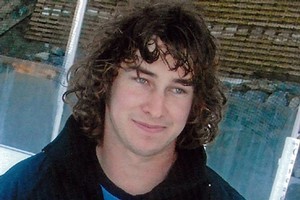 The home detention sentencing handed down to a Blenheim bar owner who killed a patron when he threw him out of his pub is a "mockery" to the family, the victim's father said today.
Kevin Robert King, 51, co-owner of Shapeshifters, was sentenced in the High Court in Wellington this morning to 12 months home detention after earlier being found guilty of the manslaughter of Matthew Heagney, 24, last year.
Mr Heagney died of severe head injuries after being ejected from the pub by King and two bouncers in August 2009.
"That's just a mockery to the family," Pat Heagney told NZPA outside the courtroom. "I just can't believe the sentencing. I'm talking about a human life. It's just hopeless."
A visibly upset large Heagney support group sat in court today to hear the sentencing.
Following the home detention sentence, the family broke down into tears.
"It's not sending any message out there," Mr Heagney said.
The Crown said King used excessive force removing Mr Heagney from the bar.
Defence counsel Mike Turner said King appreciated the family had "gone through hell" and that he was genuinely remorseful that a young life was lost.
Justice Jillian Mallon said King's intention was to remove Mr Heagney, rather than harm him.
Despite the loss of a person's life it was not the case that all manslaughter cases required imprisonment, she said.
"You have reached the age of 51 years with an unblemished record," she told King.
You are not someone for whom imprisonment is a deterrent."
He was ordered to serve his sentence at his Christchurch home.
- NZPA