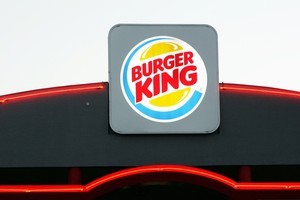 A union will be appealing Burger King's decision to issue a final warning to a Dunedin employee for posting the message "real jobs don't underpay and overwork people like BK does" on her private Facebook page.
The company held a private disciplinary meeting today over the message posted by Julie Tyler, 27, which was brought to her manager's attention by another employee.
"We will be appealing for Julie because a company can't control what people think. The company doesn't have a right to control the opinions of its staff in a democracy," Unite union campaign officer Joe Carolan told NZPA.
The union would take the issue to court if necessary as in the context of the low minimum wage rise yesterday, many workers might be feeling like this and should have a right to hold their own opinions, Mr Carolan said.
The minimum wage was raised 25 cents to $13 an hour yesterday.
Burger King spokeswoman Rachael Allison said Unite Union had chosen to single out one incident of Ms Tyler's conduct in order to draw attention to their cause.
"This has had the effect of distorting the matter substantially, and threatening the privacy to which she is entitled," Ms Allison said.
Unite national director Mike Treen said the matter was an important public policy matter.
"Young workers communicate via Facebook today as others in the past exchanged words about their jobs socially over a drink. In any case the comment is innocuous and simply repeats what every New Zealanders know about fast-food jobs," he said.
- NZPA