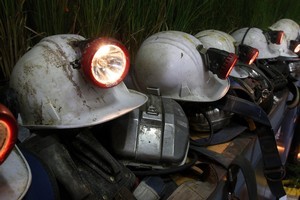 Police have paid thousands of dollars owed to Pike River Coal mine contractors, who stepped in to help with the recovery effort.
Contractors, who worked with police following fatal blasts at the mine in November, had been frustrated by payment delays, the Dominion Post reported.
However, police this week paid the workers and say media attention was not a catalyst.
Last month, police announced they were ending their recovery operation and handing over management of the mine to receiver PricewaterhouseCoopers.
A coronial inquest into the deaths of the 29 men found all the men died on November 19, either during the first explosion in the mine or very shortly afterwards.
Judge Neil MacLean said it was also clear the cause of death was the result of a "substantial explosion and the combination of concussion and thermal injuries...together with acute hypoxia through exposure to toxic gases and lack of oxygen".
A Royal Commission of Inquiry into the men's deaths will also be held this year.
- NZPA