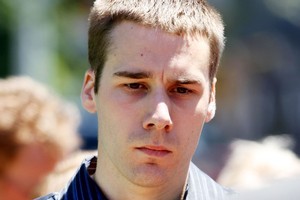 A Hamilton hunter who shot and killed a Lower Hutt teacher while spotlighting last Labour weekend has been sentenced to two-and-a-half-years jail for manslaughter today.
Andrew Neville David Mears, 25, was also ordered to pay $10,000 reparation to a charity chosen by the family of the victim.
He was sentenced in the High Court at Rotorua for the manslaughter of Rosemary Ives, a charge that carried the maximum sentence of life imprisonment.
He pleaded guilty to the charge in November, after a less serious charge of recklessly using a firearm was withdrawn.
It was the first time a charge of manslaughter has been laid against a New Zealand hunter, the High Court at Rotorua was told today.
Mears' actions had breached the terms of his hunting permit in several aspects, the court was told. This included shooting in the dark from the back of a ute and failing to identify his target, the basic tenet of good hunting practise.
Justice John Priestly said Mears' actions had led to the loss of a vibrant young woman with huge potential.
Mears and two companions were "spotlighting" for deer near the campsite where Ms Ives was holidaying on October 22.
She was cleaning her teeth before going to bed when Mears mistakenly took a light on Miss Ives' head for the eyes of a deer.
- with NZPA