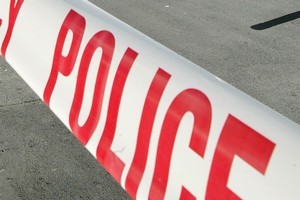 Police are tonight still trying to identify a woman whose burning body was on the side of the road in Waikato overnight.
The grisly discovery was made by a passing motorist on Hangapipi Rd near Huntly, north of Hamilton, about 10pm.
The death was being treated as suspicious until the scene examination and autopsy could suggest otherwise, Detective Senior Sergeant Nigel Keall said tonight.
He said that the woman, described as slim in build and young, had still not been identified.
"A priority for the investigation team is to identify who this woman is...this person is someone's daughter and we need to be able to bring her home," Mr Keall said.
He said the body had now been removed from the scene and a post mortem would be conducted in Auckland tomorrow.
Mr Keall said police would like to speak to anyone who saw anything suspicious in the area between 9.30 and 10pm yesterday.
The woman's body was a short distance from the Solid Energy open cast coal mine in Rotowaro, 10km west of Huntly.
The mine is the second largest open cast coal mine in New Zealand.
- NZPA