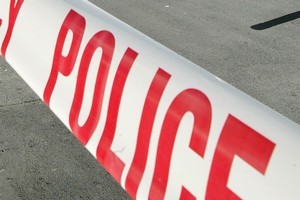 Police are appealing for help identifying the body of a young woman found on fire near Huntly last night.
Detective Senior Sergeant Nigel Keall of the Waikato CIB said emergency services were called to the scene of a fire on Hangapipi Rd, Rotowaro, at about 10.05pm.
They found the burning body of what police believe was a young woman of slim build.
"A motorist rang emergency services to report a person on fire on the side of the road and that person was found deceased on their arrival.
"This person is someone's daughter and could be someone's sister, partner or even mother and we need to find out who she is not only for our investigation's sake, but for her family as well."
Mr Keall said police are looking to speak to anyone who saw vehicles or people on Hangapipi Rd between 9.30 and 10pm last night.
He particularly wanted to hear from anyone who was near the start of the road where the woman was found.
The woman's body was still on Hangapipi Rd this morning as police investigators and ESR forensic staff carried out a scene examination.
Waikato police media spokesman Andrew McAlley said the examination was the first stage of a sudden death inquiry.
Investigators needed to make sure any potential evidence at the scene was not contaminated, he said.
Hangapipi Rd will remain closed until that examination is finished, said Mr Keall.
The woman's body was found a short distance from the Solid Energy open cast coal mine in Rotowaro, 10km west of Huntly.
It is the second largest open cast coal mine in the country.
Anyone with any information on the woman's identity, suspicious activity or other details on the incident can call the Operation Hangapipi inquiry team at the Huntly Police Station on 07 8287560.
Information can be left anonymously on the police CrimeStoppers line 0800 555111.
- NZ Herald staff