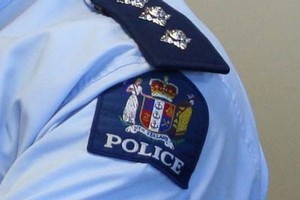 While New Zealand Police have made significant progress on culture change, senior management lacks confidence to make bold moves toward change, according to a report issued today.
The third report prepared for the State Services Commission into change management in the wake of the Commission of Inquiry into Police Conduct said that progress seemed to have reached a plateau. The inquiry related to the way in which police had dealt with allegations of sexual assault by members of the police and associates of the police. This followed the publication of allegations suggesting that police officers might have deliberately undermined or mishandled investigations into complaints of sexual assault that had been made against other officers.
Today's report, by PricewaterhouseCoopers, said NZ Police was virtually unique among policing jurisdictions in its comparative freedom from entrenched or systematic corruption. It also said that another sign of health was the increasing maturity of strategic vision and the leadership and innovation that was happening within the policing reform programme.
But it said that police at all levels needed to grasp that there was a need for fundamental change.
"Senior management lacks the confidence and adaptness to make bold, circuit-breaking, and symbolic moves that will change the DNA of the organisation, signal to staff at all levels that poor performance and behaviour will not be tolerated, and that a new type of leader in police will be fostered and advanced," the report said in its executive summary.
"Management has tolerated the continuation and even appointment of some of the wrong people in high places.
"Managers have sometimes failed to act decisively on high profile incidents when a strong gesture has been required."
The report said while Commission of Inquiry-related issues remained highly relevant within the force, the commission now lacked urgency as a platform.
"The case for change needs to be refreshed in light of the policing reform programme, so that change remains urgent and meaningful, particularly to newer police staff."
It said there was inconsistency in management style, quality and practice at all levels within and across police districts, with pockets of both first rate and very poor performance.
"This means staff do not hear consistent messages from managers.
"There is also a widespread feeling among staff that senior management are out of touch with the pressures faced by the frontline," the report said.
Police middle managers, particularly NCOs and area commanders, were not well equipped with respect to performance management and needed to lift their skills and confidence.
"Middle management efforts will be undermined while non-performers at middle and senior levels remained unaddressed," the report said.
It said human resources management had to change to offer a more strategic and modern approach, and there was a need for new approaches to coaching and talent management, including a targeted programme for women.
Deputy Commissioner Viv Rickard said police acknowledged the need for traction around culture changes within the underlying context of a healthy organisation.
Police had key initiatives underway to address poor performance and behaviour by officers at all levels in the force, he said.
"We accept that ticking off the technical implementation of the recommendations of the Commission of Inquiry has only taken us part of the way," he said.
"We need to fully engage on a range of mechanisms to bring about change and improvement."
These included:
* Overhauling police employment relations strategy;
* Further refinement of police appointments process;
* Keeping the pace up on resolution of professional standards cases;
* Development and implementation of action plans to respond to issues raised in staff engagement surveys.
Mr Rickard said work associated in a wider management context included policing excellence work intended to free up staff from time-consuming processes and paperwork so they could concentrate on working more with the public, full implementation of actions recommended by the Commissioner's task force on child abuse investigations, improved accessibility of firearms, and a strategic alignment review of Police National Headquarters.
- NZPA