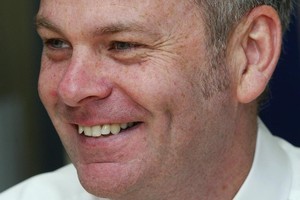 Benefit fraud cost taxpayers nearly $16 million last year with 10 social welfare staff sacked for ripping off the system.
Figures released to the Herald under the Official Information Act show fraud detected by the Ministry of Social Development has almost doubled from $8.1 million five years ago.
While the number of prosecutions dropped from 937 to 789 over that time, fraud as a proportion of the total benefits paid increased from 0.06 per cent to 0.10 per cent.
The ministry set up a fraud intelligence unit in 2007 in light of international trends of increasingly elaborate scams, including the use of stolen and faked identities, said chief executive Peter Hughes.
The ministry had also been embarrassed by Wayne Patterson, who used 123 fake identities to steal $3.4 million over two years - or $56,000 a fortnight - before he was caught in 2006 and jailed for eight years.
Mr Hughes said the benefit system was regularly swept and client data matched with other government agencies, including Inland Revenue, Internal Affairs and Customs.
Last year, the ministry checked 29 million records, up from 12 million two years ago.
Once fraud was established, it had a successful prosecution rate of 90 to 95 per cent.
Ten staff members were dismissed last year for benefit fraud totalling $115,121, compared with two workers sacked for stealing $8701 five years ago.
Mr Hughes said the ministry took its responsibility for administering taxpayer funds very seriously and communicated this to staff.
"Because of the position of trust they hold, we treat staff benefit frauds more seriously."
He said 20 of the 21 staff who committed fraud in the past five years were dismissed, while the other left for medical reasons. Nineteen were prosecuted. The amount stolen ranged from $380 to $41,000 and all former staffers were paying the money back.
Accounting firm KPMG conducted a fraud review of the social welfare system last year in response to perceived risk from the economic downturn and changes to internal systems.
The report found the changes made the ministry less susceptible to fraud and the higher than usual number of staff frauds was a "one off".
The Herald revealed last month that benefit fraudsters stole $1.6 million by claiming the pensions of dead family members.
Widows, children and grandchildren illegally claimed an average of $105,000 each by forging signatures on superannuation forms to show their dead relative was alive.
In some cases, the illegal pension payments went on for 15 years.
The long-running rorts were discovered last year after the ministry started a nationwide "data-mining" investigation into 250,000 deaths since 1984. Fifteen people have since pleaded guilty to criminal charges.
But the fraud was not detected for five years after the ministry began data-matching with the Department of Internal Affairs, which manages death records, to ensure "dead" people were not claiming benefits.
Claiming false pension payments is impossible since data-matching was introduced in 2004 - but earlier deaths could not be checked.
The technology and skills to "data-mine" the records did not exist until 2007 when the ministry created its intelligence unit.
Superannuation is one of the few benefits that do not require regular interviews. Sickness beneficiaries must make regular visits to a doctor, and unemployment beneficiaries have regular job interviews.
YEAR BY YEAR
Fraud
* 2005/06 - $8.1 million
* 2006/07 - $7.5 million
* 2007/08 - $6.4 million
* 2008/09 - $11.1 million
* 2009/10 - $15.9 million
Staff fraud
* 2005/06 - 2 staff, $8701
* 2006/07 - 4 staff, $70,667
* 2007/08 - 3 staff, $38,287
* 2008/09 - 0
* 2009/10 - 10 staff, $115,121
* 2010/11* - 2 staff, $12,719
* At end of November 2010