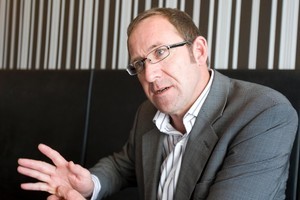 Families of the 29 men who perished in the Pike River mine tragedy say they're upset and disappointed the recovery effort has been shelved.
Police have handed the mine over to the receivers after abandoning efforts to recover the bodies, with sealing the mine temporarily or permanently being considered.
EPMU secretary Andrew Little thinks sealing the mine would be wrong on at least two fronts.
"Making a decision to seal the mine now is not just a decision to leave the men down there, but a decision to say we're not going to get the evidence to find out what really happened."
Mr Little said the Government has let the families down and the union will continue to work with them to get justice.
Despite the union's concerns, the Grey District Mayor said he is confident there will be enough evidence for the Pike River mine inquiry, even if the mine is sealed.
"They're going to interview 400 (people) all up. They've got every single hard drive and computer from day one of Pike River coal. Even though they can't get evidence from the mine, I feel there's enough evidence out there to get to the bottom of this", Tony Kokshoorn told Newstalk ZB.
He said it was sad for the families who wanted the bodies recovered, but believes the inquiry will reveal how such a disaster can happen.
- NEWSTALK ZB