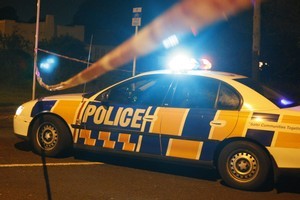 Five people are facing disorder charges today after a fight between two groups in the Northland town of Kaikohe.
Police initially called in the Armed Offenders Squad but they turned back after police brought the fighting under control about 9.15pm yesterday, Senior Sergeant Arthur McLean of Kaikohe police said.
Police responded to reports a street brawl had erupted and cars were being smashed with baseball bats.
Mr McLean said four people were arrested last night and the fifth was arrested today. Their ages ranged from 17 to 30.
All those arrested were due to appear in the Kaikohe District Court Kaikohe today.
Two people were treated for minor injuries.
- NZPA