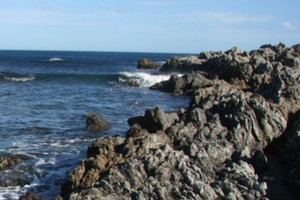 A Wellington harbourmaster wants parents to take more responsibility after a coastal ranger found two children, aged three and five, alone on a beach.
The children were playing alone near choppy water at Princess Bay on Wellington's south coast.
It was 20 minutes before the ranger could find their mother - 150 metres down the beach.
Wellington deputy harbourmaster Patrick Atwood said yesterday there had been several "concerning" incidents in December in which a coastal ranger found very young children unattended at beaches,
In one case the range had to dive into the sea and rescue a small boy, he told the Dominion Post.
It was very unlikely that the children could swim and being very young, they could have easily been overwhelmed by a wave.
"If the mum had been looking, how would she have helped her children from 150 metres away?" Mr Atwood said.
Water Safety New Zealand general manager Matt Claridge said the drowning toll this holiday season was the second highest in 13 years and there was no room for complacency.
Ten people had drowned between December 24 and January 5.
- NZPA