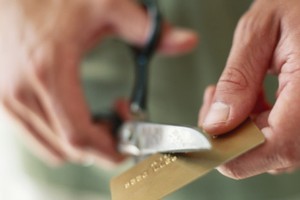 Twelve times as many New Zealanders want to lose weight next year than have children - and only one in five had a great 2010, a poll says.
Body and money worries topped a list of issues picked for New Year's resolutions in the Fly Buys poll, pushing family and career goals to bottom.
But under blue skies on a popular beach yesterday, most people said they weren't concerned enough to make resolutions, which they probably wouldn't keep to anyway.
Lara Salmon, who moved to Mt Maunganui from Britain this year, said she preferred to address concerns as they arose, instead of putting them off until the New Year.
In a similar spirit, teacher Garith Farr said he would rather focus on each day as it came. "I just like to live each day for what it is, and make the most of it."
Many of the beachgoers were feeling positive about the past year, including Cheniel Hadfield, who had an "awesome" year after taking up a university psychology course.
But for Blue Hone, this year had been "rubbish".
Her husband, Mike, was told in April that he had only six weeks to live because of his cancer.
Eight months later, he was still smiling and enjoying the beach, but it hadn't been easy. "The new year will be better," Mrs Hone said.
Fly Buys chief executive Lance Walker said, "It hasn't been an easy year for many of us. With the Christchurch earthquake, West Coast mining disaster and the impacts of the global financial crisis still lingering, it's easy to understand why."
But the poll showed that New Zealanders had learned to show restraint in their finances, Mr Walker said.
More than half - 58 per cent - said they wanted to save more next year, the top choice in the poll.
Just behind it, 55 per cent said they wanted to exercise more.
The next two choices were again about money and fitness, with reducing debt and losing weight both at 49 per cent.
But Sophie Rainford, enjoying the surf at the Mount, said she found these resolutions uninspiring.
"I would rather say something like go somewhere really cool or become really good at surfing," Ms Rainford said.
"But I haven't really thought about it. Maybe I'll think about it on New Year's Day."
Reducing stress and having more holidays also featured in the poll, with 38 per cent and 35 per cent of respondents, respectively, saying they had them planned for 2011.
At the bottom of the list were getting married, having children and moving overseas, none of which were picked by more than one in 25 respondents.
One in five said they planned to find a new job.
WHICH DO YOU PLAN TO DO IN 2011?
Save more - 58 per cent
Exercise more - 55 per cent
Reduce debt - 49 per cent
Lose weight - 49 per cent
Improve health - 43 per cent
Reduce stress - 38 per cent
Have more holidays - 35 per cent
Find a new job - 20 per cent
Have children - 4 per cent
Get married - 3 per cent
Move overseas - 3 per cent