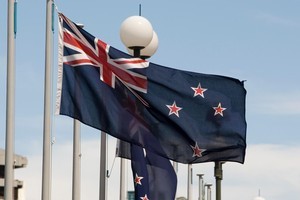 May 26, 2005
Demarche on Manas airfield
date:2006-05-26T04:40:00
source:Embassy Wellington
origin:06WELLINGTON410
destination:VZCZCXYZ0000 OO RUEHWEB DE RUEHWL #0410 1460440 ZNY CCCCC
ZZH O 260440Z MAY 06 FM AMEMBASSY WELLINGTON TO RUEHC/SECSTATE WASHDC
IMMEDIATE 2833 INFO RUEHEK/AMEMBASSY BISHKEK IMMEDIATE 0005
RUEHBY/AMEMBASSY CANBERRA IMMEDIATE 4424 RUEHBUL/AMEMBASSY KABUL
IMMEDIATE 0029 RUEHMO/AMEMBASSY MOSCOW IMMEDIATE 0146 RUEHNO/USMISSION
USNATO IMMEDIATE 0041 RHHMUNA/CDR USPACOM HONOLULU HI IMMEDIATE
RHHJJAA/JICPAC HONOLULU HI IMMEDIATE RHEHAAA/NATIONAL SECURITY COUNCIL
WASHDC IMMEDIATE RUEKJCS/SECDEF WASHINGTON DC IMMEDIATE
classification:CONFIDENTIAL
reference:06SECSTATE81543
?C O N F I D E N T I A L WELLINGTON 000410
SIPDIS
SIPDIS
STATE FOR D (FRITZ), EAP/FO, EAP/ANP, SCA/DAS, EUR/RUS, AND
EUR/RPM
NSC FOR...
?C O N F I D E N T I A L WELLINGTON 000410
SIPDIS
SIPDIS
STATE FOR D (FRITZ), EAP/FO, EAP/ANP, SCA/DAS, EUR/RUS, AND
EUR/RPM
NSC FOR VICTOR CHA
SECDEF FOR OSD/ISD LIZ PHU
PACOM FOR JO1E/J2/J233/J5/SJFHQ
E.O. 12958: DECL: 05/26/2016
TAGS: MARR, MOPS, PREL, NZ
SUBJECT: DEMARCHE ON MANAS AIRFIELD
REF: SECSTATE 81543
Classified By: DCM DAVID R. BURNETT,
FOR REASONS 1.4 (B) AND (D)
1. (C) On May 23, Pol-Econ Counselor and DATT shared reftel
demarche with Chris Seed, Deputy Secretary of Defence. PE
Couns also separately conveyed the demarche to Matthew
Paterson, Policy Officer in the Security Policy Division at
the Ministry of Foreign Affairs and Trade (MFAT).
2. (C) On May 25, Paterson told PE Couns that as an
originating member, New Zealand continues to take OEF very
seriously. GNZ also remains grateful to the United States
for the logistical support it has provided for New Zealand's
participation, as well as for the potential air cover and
evacuation support that NZ fortunately has not needed to
date. For this reason, New Zealand would be happy to support
our request.
3. (C) New Zealand has no diplomatic mission in Kyrgystan,
which is covered out of NZ's Embassy in Moscow. The new NZ
Ambassador to Russia, Christopher Elder, has not yet
presented his credentials to the Kyrgyz Government, and MFAT
is considering combining the presentation (which has not yet
been arranged) with the request on our behalf regarding Manas
Airfield. Paterson also said MFAT believes that as NZDF had
deployed a C-130 at Manas during the initial stages of OEF,
New Zealand still has useful contacts there. Peterson
cautioned that no matter what strategy MFAT ultimately
pursues, GNZ has found it can take a while to arrange
meetings with Kyrgyz officials, as New Zealand has few
significant interests in Kyrgystan. He promised to keep PE
Couns advised as to GNZ's progress.

McCormick
---