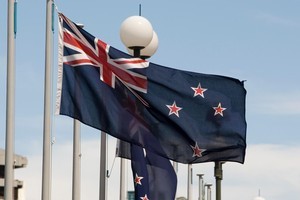 December 8, 2005
NZ's position on Trips-CBD issue
date:2005-12-08T03:18:00
source:Embassy Wellington
origin:05WELLINGTON943
destination:This record is a partial extract of the original cable.
The full text of the original cable is not available.
classification:CONFIDENTIAL
reference:05STATE218119
?C O N F I D E N T I A L WELLINGTON 000943
SIPDIS
STATE PLEASE PASS USTR - VESPINEL AND KHAUDA
STATE FOR EB/TPP/IPE-SWILSON AND EAP/ANP-...
?C O N F I D E N T I A L WELLINGTON 000943
SIPDIS
STATE PLEASE PASS USTR - VESPINEL AND KHAUDA
STATE FOR EB/TPP/IPE-SWILSON AND EAP/ANP-DRICCI
E.O. 12958: DECL: 12/07/2015
TAGS: ETRD, ECON, KIPR, NZ, WTO
SUBJECT: NEW ZEALAND'S POSITION ON TRIPS-CBD ISSUE
REF: STATE 218119
1. (U) New Zealand will support the U.S. government's
position in Hong Kong to block any attempt to include a
negotiating mandate on the relationship between the TRIPS
Agreement and the Convention on Biological Diversity (CBD) in
the ministerial declaration.
2. (U) Post delivered reftel talking points December 6 to
Reuben Levermore in the Trade Negotiations Division of the
Ministry of Foreign Affairs and Trade. Levermore reported
December 8 that the points mirrored New Zealand's position.
The New Zealand government sees ongoing discussions as
necessary for identifying and addressing issues related to
the TRIPS-CBD relationship. It does not view negotiations as
appropriate.
3. (C) The New Zealand government also is wary of the
possibility that the EC may attempt to link this issue with
an effort to extend protection of geographical indications,
which fall in the same consultations as the TRIPS-CBD issue.
McCormick