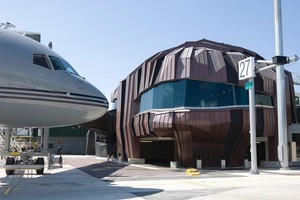 A plane returned to Wellington International Airport shortly after take-off this afternoon because smoke was smelled in its cabin.
Fire Service, police and ambulance were called to the airport following an emergency alert about 3pm, central communications Inspector Ken Climo said.
The Air New Zealand plane, operated by Mount Cook Airline, was heading to Dunedin with 59 passengers on board when the smell of smoke prompted the alert.
An Air New Zealand spokeswoman said pilots followed standard procedure and as a precaution requested airport services to be on standby.
The plane landed with no problems and the Fire Service followed it off the runway to make sure all people disembarked safely.
Engineers were checking the aircraft and passengers would be accommodated on the next possible flight, the spokeswoman said.
- NZPA