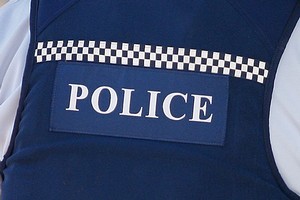 A High Court judge will rule today on whether a high-profile financial analyst facing charges over an alleged Auckland hit-and-run can be publicly identified.
Suppression of the man's name was lifted in the Auckland District Court on Monday but his lawyer, David Reece, appealed against the decision to the High Court.
Mr Reece said District Court Judge Greg Davis did give not give due weight to medical evidence that said naming the defendant would cause undue harm to hapless third parties, he said.
The circumstances were "extraordinary", Mr Reece argued, and outweighed the principles of open justice.
The defendant is charged with intentional wounding following an incident outside a bar in Mt Eden Rd on September 8 in which a road-rage incident turned into an alleged hit-and-run.
Clare Bradley, lawyer for TV3, which is pushing to name the man, said that for suppression to remain, it had to be proven that identifying the man would put third parties in "clear and present danger".
The medical evidence presented to the court was not sufficient as it wasn't from relevant experts, she said.
Ms Bradley's submission was supported by Rachel Reed, representing the police in the case.
"The principle of open justice must be the court's starting point," she said.
"The issue is whether publication in wider society would sufficiently impact on [their] health that this principle is outweighed."
Justice Geoffrey Venning said he would deliver his decision today.
- NZPA