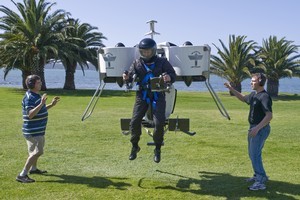 A New Zealand invention has made this year's Time magazine 50 Best Inventions list.
The Martin Jetpack, invented by Glenn Martin, is described as the most anticipated invention of the year.
Minister of Research, Science and Technology Wayne Mapp says this appearance raises the profile of both the jetpack and New Zealanders ability to bring great ideas through to market development stage.
He says Glenn Martin has spent 30 years working on this and to have it close to being sold is an outstanding achievement and it'll be a world first.
- NEWSTALK ZB