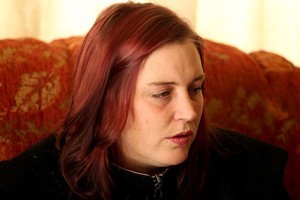 Rape victim Amanda Watt wants to look her attacker in the eye and ask him: "Why did you pick on me that night?"
And she also wants to ask Hayden Taylor why he didn't kill her like he did another woman, Nicola Rankin.
But Watt will have to wait for answers, because Taylor is not yet ready for a restorative justice session, the Parole Board says.
The board denied Taylor parole last week. He is serving life imprisonment for the murder of Rankin in 1996, whom he killed while on bail facing rape charges against Watt.
In December 1997 he was sentenced to preventive detention for Watt's rape.
Taylor told the Parole Board he was prepared to meet Watt. But the board felt he would not be able to communicate adequately with her.
"It's been 15 years. I want to see what he looks like. I want to ask him why he picked me that night? He didn't he kill me - I want to know why," she said.
"In those 15 years, the only thing I thought about was to kill him for what he did to me and Nicola ... I am scared if you left me in a room with him I would walk out a murderer."
Taylor has undergone a sex offenders' programme and the special treatment unit programme in jail. A psychologist says he has a moderate risk of re-offending.
Taylor forced 18-year-old Rankin to walk into the remote Riverhead Forest, 35km northwest of Auckland, and bludgeoned her to death with a spade. Her body was found in a shallow grave with her hands bound behind her back. Her underwear had been removed.
Taylor had just been released on bail for a similar attack on Watt, in which he tied her hands behind her back and raped her. He drove her to Muriwai Beach where he tried to force her into the sand dunes. She persuaded him to return to the city.