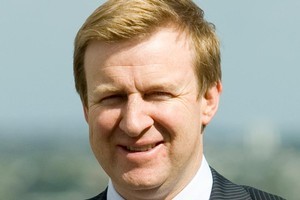 An Auckland university campus rejected about 50 foreign students after an investigation found most could speak barely a word of English and their business diplomas from local schools were fake.
The incident at Massey University in Albany has highlighted growing concerns that many schools for overseas students are rorting the system.
The Weekend Herald has been told of widespread fraud in the international education business, which attracts about 90,000 students a year and is worth more than $2 billion in foreign exchange.
Sources say many of the mainly privately run schools are "visa factories" effectively selling qualifications to students so they can obtain permanent residency in New Zealand.
Former staff said some schools gave or sold students the answers before tests, and some sold pass marks to students who had failed at other schools.
One source, who asked not to be named, said the rorts could soon affect New Zealand's good reputation as a place to study.
"If we don't do something, the whole industry could go down the gurgler. It really is a serious issue."
Although the Government is considering tougher rules, school managers say it is moving too slowly.
International Travel College director Karen Houston said she and her colleagues had tried for years to persuade Government ministers to act, with little success.
"We would welcome more stringent measures because rogue providers have been able to set up here and international students in particular have been targeted."
Last year, Massey University had to overhaul its bachelor of business studies degree after staff noticed that many students were failing.
The pro vice-chancellor of Massey's College of Business in Albany, Professor Chris Moore, said a review discovered some schools were sending students who had very poor English and no chance of completing a business degree.
He said about 50 students were involved and the university had dropped up to five schools as a result.
Professor Moore said the New Zealand Qualifications Authority had become involved and he understood it had tightened its checks.
But a spokesman for the NZQA said the organisation had not known anything about the problem until it was alerted by the Weekend Herald.
It had since asked the university for a copy of the review.
The Immigration Service is proposing tougher rules to protect New Zealand's reputation "as a high-quality destination for international students", including:
* Banning repeat student visas for similar courses below degree level to stop students hopping from one course to another to keep their visa.
* Giving the Immigration Service greater powers to stop issuing student visas for any school accused of breaching the rules.
* Making students bring in up to $18,000 for a full-year course (up from $10,000) and introducing more stringent tests to prove they had access to the money.
Immigration Minister Jonathan Coleman said the review was designed to increase the value of export education "while maintaining the integrity of New Zealand's education and immigration systems".
Last year, a school in Queen St, central Auckland, the NZ Academy of Studies, was caught on TV selling a business diploma for $12,000.
In February, the API Institute of Education was closed after an investigation found failing students had been given pass marks and diplomas.
The manager and an immigration advisor at the Kingsland Institute, which takes up to 400 students, were charged in July with immigration fraud. Both men have pleaded not guilty.
Do you have more information?
Ring us on (09) 373-6400 ext 8210 or email andrew.laxon@nzherald.co.nz