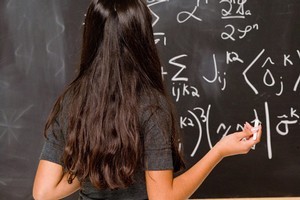 Primary school teachers have overwhelmingly rejected a Ministry of Education pay offer and could strike next year if they do not get a better offer, says the union representing teachers.
More than 93 per cent of union members voted against a ministry offer of a $1000 lump sum in the first year and a 1.8 per cent increase the following year, New Zealand Educational Institute (NZEI) negotiation leader Frances Guy said.
The offer, which followed four months of negotiations, was "unacceptable" and would only widen the gap between what teachers were earning in New Zealand compared to Australia, Ms Guy said
If a fair and reasonable settlement could not be reached teachers would vote on industrial action, including strike action, early next year, she said
"If the Government is serious about closing the wage gap it must pay teachers what they're worth."
- NZPA