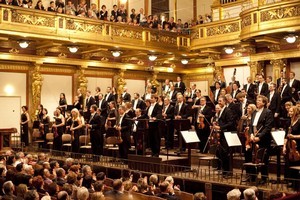 A German newspaper has hailed the NZ Symphony Orchestra, (NZSO), which is touring Europe.
The Badische Zeitung newspaper in the German city of Freiberg said the NZSO "demonstrated that they can, without fear, allow themselves to be compared to leading European ensembles".
The NZSO followed up a sold-out concert in Vienna's Musikverein on Sunday.
NZSO principal tympanist said: "For me, this is the absolute pinnacle of my career."