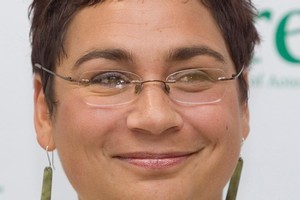 Green Party co-leader Metiria Turei has backed Prime Minister John Key's call for continued openness on travel spending after Speaker Lockwood Smith announced measures to make it more secretive.
Smith has ruled MPs' international travel rebates will no longer be made public.
But Turei is calling for an independent review on MP remuneration. The Greens led the transparency drive by releasing their expense details last June following a Herald on Sunday campaign to hold politicians accountable for their spending.
Turei said the system was "messy and incoherent".
"The Speaker continues to refuse to have independent review of the system so we can clean it up," she said.
She commended Key's stance - he told Smith he preferred details of individual MP's travel spending be made public.
It was the Speaker's decision, but having opened the figures to the public there was a risk they would see this move as reversal of that transparency, Key said.
Turei hoped the Prime Minister would help force an overhaul of the system. She said her party would consider disclosing travel spending anyway.
"The public are right to be concerned if the use of public money has been hidden from them," said Turei.
However, United Party leader Peter Dunne said the Speaker had made the right decision and he would follow the rules set by Smith. As a long-term MP, Dunne qualifies for a 90 per cent rebate.