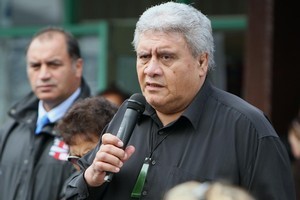 Pem Bird. Photo / Daily Post
Pem Bird of Murupara was elected Maori Party president tonight at the party's annual meeting in Hastings. Mr Bird is replacing founding president Whatarangi Winiata who retired.
Mr Bird beat Mereana Pitman who said one of the reasons she stood was to support MP Hone Harawira, who is increasingly becoming a maverick in the party and to represent members who were feeling alienated from party processes.