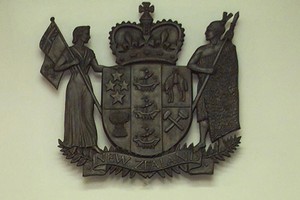 An Auckland businessman pleaded guilty to seven charges laid by the Serious Fraud Office in the Auckland District Court yesterday over stealing $1.4 million from a family-owned business in Penrose.
Martyn Scott, 51, from Meadowbank, was remanded in custody for sentencing on January 27.
He pleaded guilty to using a computer for dishonest purposes while he was employed as the general manager of National Fire & Security - a security equipment supply business - owned by Steven Mahoney.
He stole $1.4 million between 2003 to 2009, and at one point was asked by Mahoney to investigate the disappearing money, and why suppliers had not been paid.
The SFO said the charges related to the alleged manipulation of National Fire & Security's accounting system.
Scott redirected invoice payments that were meant for suppliers to bank accounts he controlled. The SFO said he varied the method to divert payments due to genuine suppliers. He has paid back a significant amount of the money he took.
National Fire & Security is an importer and distributor of low voltage electronic supplies.
The company was founded in 1991 and was taken over by Mahoney in 1995. Its website says CCTV systems are a growth area for the business.