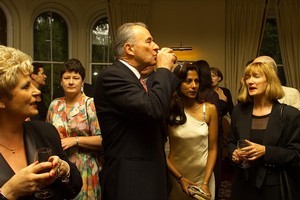 Auckland's oldest surviving men's club, the 157-year-old Auckland Club, has shut.
A meeting of members of the ivy-covered Northern Club in Princes St on Tuesday unanimously agreed to allow members of the Auckland Club to join.
Falling membership and finances prompted the move and now the Auckland Club's premises have been sold and some of its historic furniture and artworks will go to the Northern Club as part of the deal.
"Discussions between the clubs began late last year after the Auckland Club decided to sell its premises and explore the possibility of merging with another club," a statement from the Northern Club said. "A detailed amalgamation agreement ... was approved by Auckland Club members last month."
Auckland Club members will join the Northern Club, combining resources to create an expanded Northern Club based in the historic Princes St premises.
Auckland Club:
* Founded 1853
* 250 members
* Shortland St
Northern Club:
* Founded 1869
* 1600 members
* Princes St