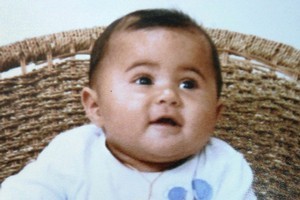 The death of a baby girl was caused by one of her parents, a coroner has found.
Seven-month-old Staranise Waru died at Christchurch Hospital in 2006 after being violently shaken.
In findings into the circumstances of death of the little girl, just released, regional coroner Richard McElrea said Staranise's death came after a "profound episode of shaking" carried out by either her mother, Nyree Hopa or father, Robert Waru.
"The perpetrator of the shaking injury that resulted in death was either the father or mother of the infant."
The coroner said he accepted that Ms Hopa did not knowingly harm her daughter, however, that did not take away the possibility that she could have caused the baby's final injury through severely shaking her in frustration.
The coroner also found Mr Waru's evidence "unsatisfactory" after giving false information to police about an earlier incident that left Staranise with a cut on her head.
Neither parent has been charged.