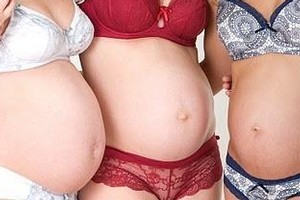 One in every four women giving birth in New Zealand will undergo caesarean section surgery.
Nearly 15 per cent of mothers book the operation before they go into labour.
It is a record district health boards are struggling to curb - and understand - as health budgets are stretched to accommodate the costly procedure.
In a study issued this year, the World Health Organisation expressed concerns about the "epidemic rate of growth for c-section deliveries worldwide".
The report suggested the recommended rate of caesarean section deliveries should be 15 per cent of a nation's total births.
The Waitemata District Health Board, which reported figures of 27.3 per cent for the 2009 year, began an audit of caesarean section deliveries in mid-2010.
The audit would record all the data surrounding elective and emergency caesareans carried out at Waitakere and North Shore hospitals.
The board's clinical director of obstetrics, Sue Belgrave, said the rate of caesareans had been going up for too long and something had to be done.
"The Ministry of Health would probably like to see figures much lower ... in line with WHO recommendations.
"I don't think we can reverse the trend easily, but it can't continue to rise without massive implications.
"I think the problem is we don't know what the reason is for these increases so how can we attempt to modify the rate until that is known. That's why we are doing the audit."
Increases in maternal age were probably a factor, as older women had more complications during childbirth, Dr Belgrave said.
It would be difficult to reduce current rates of caesarean section because of the high number of subsequent caesarean deliveries for women who had already undergone the procedure.
"It is a big issue because once you've had the operation, later pregnancies are deemed high-risk.
"Health boards need to balance attempts to scale back the rising rate of caesarean sections with the reality that we now have a population of women who might genuinely need them for subsequent births," Dr Belgrave said.
The audit would be ongoing and would not be financially assisted by the Ministry of Health.
The spike in caesarean section delivery rates has also affected Auckland City Hospital.
The number of caesarean deliveries at its National Women's Maternity Unit reached an unprecedented 31.2 per cent in 2009. Of the 7735 caesareans that year, 60 per cent were urgent procedures, where the decision to operate was made during labour.
The rest were elective, where the mother made the decision at some stage during pregnancy.
This figure may be skewed as Auckland City Hospital provides high-risk maternity care for the Auckland District Health Board.
Brenda Hinton from Mama Maternity services said many women were offered caesarean sections mid-labour - by specialists and obstetricians - when the labour became too long or was slow toprogress.
"The baby isn't in distress and mum is fine, but if you tell a woman who has been in labour for 30 hours that you could have the baby out in five minutes, what do you expect her to say?
"It's not fair and the risks aren't presented when the mother has all of her wits about her."
Mrs Hinton said the current level of caesareans was too high for the national healthcare system to cope with.
"It involves a trip to the operating theatre, it involves an anaesthetist, an operating team, and that's expensive."
She estimated the cost to the taxpayer per caesarean section was $6000 - the fee charged to non-New Zealand citizens who elect to undergo the procedure in a New Zealand hospital.
Linda Williams from the Maternity Services Consumers Council said most mothers were healthy and had good reason to expect uncomplicated childbirth.
"A caesarean section is major surgery and increases the likelihood of many adverse effects for mothers and babies such as post-operative haemorrhaging, complications from anaesthetic, problems with breast feeding and postnatal depression.
"Why would you take the risk if you didn't need to?"
CAESAREANS
Nationally
* 1980: 9 per cent of total births.
* 1990: 15 per cent of total births.
* 2008: 24.3 per cent.
* 2009:National Women's Maternity Unit at Auckland City Hospital 31.2 per cent of total births. Waitemata District Health Board 27.3 per cent of total births (includes Waitakere maternity unit and North Shore maternity unit)
Source: Ministry of Health, ADHB, WDHB