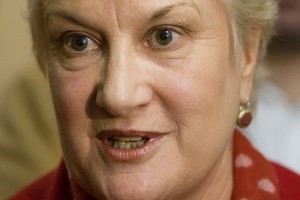 Labour is promising bold new policies for the care and education of children to put to voters at the next election.
Deputy leader Annette King told the party's annual conference in Auckland today there had been low investment in child health and well-being compared with other countries.
"Children lack a champion at the highest table," she said.
"Labour proposes legislation to set out long-term commitments."
She said there would be milestones set to ensure the agenda was achieved.
About 500 delegates are at the conference in the Aotea Centre, discussing framework policies which will be developed for the next election.
The focus is on economic and social policies which will be seen as new and innovative, challenging National's performance during its first term in office.
Party leader Phil Goff, who will address the conference tomorrow, believes that when the Government's policies are scrutinised in the election campaign, voters will see that little, if anything, has been achieved in three years.
He says the cost of living is outstripping wage rises and economic policies have failed to achieve the growth the Government promised.
As delegates examine options at policy workshops, there is a mix of traditional Labour attitudes and new approaches to old problems like the high exchange rate.
There is also an element of realism, with finance spokesman David Cunliffe telling an economic policy workshop this morning that reducing GST from 15 per cent to 10 per cent - which some delegates are proposing, would cost $5 billion which would have to be saved from somewhere else, or made up through even more borrowing.
- NZPA