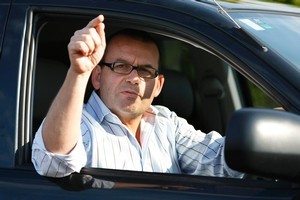 All major newspapers in New Delhi carried news of TVNZ broadcaster Paul Henry's resignation today.
Mr Henry announced his resignation yesterday after TVNZ received several hundred complaints about the Breakfast presenter's comments about Governor-General Sir Anand Satyanand not "looking like a New Zealander" and his mocking of Delhi chief minister Sheila Dikshit's name, which he said was appropriate "because she's Indian".
The Statesman had it on the front, under the headline "Dikshit Baiter Quits", alongside a story about four police officers in Melbourne being sacked for sending racist emails.
The Hindu ran a substantial front page story - the third most important after the Commonwealth Games hockey win over archrivals, and today's crucial confidence vote in the Legislative Assembly.
Henry was on page six in The Indian Express under the headline "Cornered over remark on Dikshit, Kiwi anchor quits".
Alongside that story ran one on Laws entitled "Another NZ anchor sparks racial row", about Laws' comments on Sir Anand.
Sir Anand was last week caught up in Indian dismay at the former TV host's comments, when an Indian Ministry of External Affairs official, offended by Henry's remarks, refused to attend a lunch in the Governor-General's honour in Delhi.
The Times of India had Henry on page five, with a photograph of him berating reporters outside his Auckland home alongside one of Ms Dikshit.
Support floods in for Henry
Meanwhile, ONE News reports that TVNZ has been flooded with support for the former Breakfast host.

They claim to have received over 3000 emails over Paul Henry's resignation, with 95 per cent of correspondence saying Henry should have stayed.

While Henry will not be returning back to Breakfast, TVNZ's rival Mediaworks have not ruled out working with the broadcaster in the future, reported 3 News.
- NZPA, NZ Herald staff