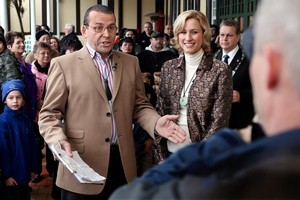 Paul Henry's racist comments finally caught up with him yesterday when he resigned from TVNZ after meeting the state broadcaster's chief executive.
Pressure has been mounting since Henry insulted the Governor-General, Sir Anand Satyanand, last Monday, which caused a diplomatic row.
The insult followed previous derogatory comments he made about an Indian minister.
Are you pleased Paul Henry has resigned? Here is the latest selection of Your Views: