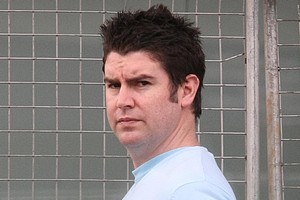 Slain mother Carmen Thomas will be laid to rest on Wednesday - to the beats played at her favourite pub.
The 32-year-old was a regular at Irish pub Danny Doolans in Auckland's Viaduct, where upcoming Kiwi musician James Kahu played.
"I got to know her there and we became good friends," he told the Herald yesterday. "She was a really fun person, full of life."
The last time he saw Ms Thomas at the pub, she was "on fire all right, she was on fire", he said.
Kahu was shocked when Ms Thomas' disappearance hit the headlines and devastated when it became a murder investigation.
The South African native's remains were found set in concrete in plastic containers, buried in a crude grave in the Waitakere Ranges west of Auckland.
"I saw the first article and thought, 'Oh my gosh, this can't be right'," Kahu said.
"I have got children and have had to think what has this been like for her son [Jack, now 5 years old]."
Friends and family have posted on Facebook early pictures of Ms Thomas with her son.
Jack's 32-year-old father, Brad Callaghan, has been charged with Ms Thomas' murder.
He is due to appear in the Auckland District Court tomorrow.
Jack is in the care of a relative, and Child, Youth and Family say it has not been asked for help.
Kahu has also been asked to play at a memorial service in Kerikeri this Saturday for Northland teenager Liberty Templeman, who was murdered by Theo Kriel, then 14, in 2008.
It is not known whether Callaghan's family will attend Ms Thomas' funeral.
His father, Phillip Callaghan, said he was "thunderstruck" by her gruesome death.
"It's so hard to fathom; so many lives have been ruined."
Mr Callaghan did not have much to do with his son but said he last saw him, with Ms Thomas and Jack, at Christmas.
But Ms Thomas' friends were yesterday confused by that statement.
"Carmen and Jack were in Australia last Christmas," said Debbie Nicholson, on a Facebook page set up after Ms Thomas was reported missing in mid-July.
Said aunt Carol Lavagna: "That's exactly what I thought. They were with Shannon and his family, weren't they?"
On Facebook, friends said they were thrilled Kahu had agreed to play - choosing a song named Sleep especially. "It's hinting at eternal sleep," he said. He wrote it for his grandfather.
A big turnout is expected at her funeral at the Greenlane Christian Centre on Wednesday morning.