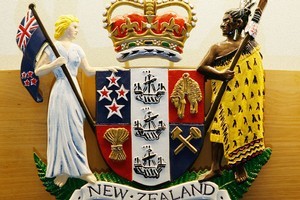 Two people have been arrested following a police investigation into enrolment irregularities in the Auckland super city election.
The Registrar of Electors last month removed 306 enrolments after discovering people did not live at addresses stated on enrolment forms.
The irregularities involved people outside of Auckland, but related to the Papatoetoe ward in south Auckland, investigation head Detective Inspector Mark Gutry said last month.
Two men, aged 36 and 39, both of Papatoetoe, have been jointly charged with forgery and will appear in the Manukau District Court today.
Both men have been granted interim name suppression and have been bailed.
Police had been working closely with the Electoral Enrolment Centre to ensure a credible and democratic process in the upcoming local body election, he said.
Despite the arrests, the investigation was expected to continue for some time.
Last month he said if the police investigation revealed any member of Labour was involved the party would take appropriate action internally.
"The integrity of our electoral system is essential to the genuinely democratic basis of our elections and anything that undermines that integrity needs to be dealt with firmly and forcefully," Mr Little said.
Police are also investigating bribery allegations made against the Shore Voice ticket, which included five North Shore City councillors.
- NZPA, NZ Herald staff