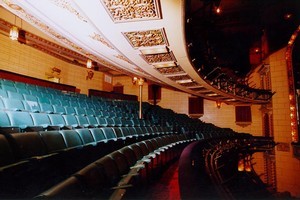 Top English actor Sir Donald Sinden has threatened to lie down in the path of demolishing bulldozers to save the historic St James Theatre.
The 86-year-old, who last visited Auckland eight years ago, said all civilised people should gang together to prevent such desecration.
"How dare they even think of pulling down the great St James Theatre. Philistines," wrote Sir Donald in a letter backing protection of the theatre.
Is Auckland's St James Theatre worth saving? Here is the latest selection of Your Views: