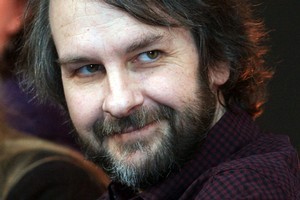 The producers of The Hobbit movie say they are considering filming the J R R Tolkien adaptation elsewhere after an actors' union called for a boycott of the film.
The Media, Entertainment and Arts Alliance (MEAA) said makers of The Hobbit had refused to enter into a union-negotiated agreement and advised members not to accept work on the project because actors may be employed on inferior non-union contracts.
New Line, Warner Bros Pictures and MGM, said in a statement today their general policy was to avoid filming in locations where "there is a potential for work force uncertainty or other forms of instability".
"As such, we are exploring all alternative options in order to protect our business interests."
This follows warnings from film executive producer Sir Peter Jackson, who at the weekend disputed the union's claims, calling it an "Australian bully-boy."
He said that the dispute could lead to The Hobbit films being made in eastern Europe and the makers of other big-budget movies turning their backs on New Zealand.
Sir Peter would not comment on the production companies' latest release.
But NZ Actors Equity president Jennifer Ward-Lealand said the union had no intention of jeopardising production of The Hobbit, but it had been trying to meet the producers for over a month.
"NZ Actors Equity is concerned that local actors working on the production receive a fair and equitable contract, just as their international colleagues will do. This is only fair."
NZ Actors Equity told NZPA members were meeting in Auckland at 7pm today to discuss how they would like to proceed.
The production companies said allegations made by the union were baseless and unfair to Sir Peter and his Wellington team - "to classify the production as "non-union" is inaccurate".
"The cast and crew are being engaged under collective bargaining agreements where applicable and we are mindful of the rights of those individuals pursuant to those agreements."
"And while we have previously worked with MEAA ... the fact remains that there cannot be any collective bargaining with MEAA on this New Zealand production, for to do so would expose the production to liability and sanctions under New Zealand law."
"This legal prohibition has been explained to MEAA. We are disappointed that MEAA has nonetheless continued to pursue this course of action."
Film industry bodies said the dispute could be potentially very damaging to New Zealand's international reputation.
Screen Production and Development Association of New Zealand chief executive Penelope Borland said it was not legal for a production company to enter into collective bargaining with MEAA/Equity, or any other labour organisation regarding performers who were independent contractors.
She said The Pink Book, to which NZ Actors' Equity is a party, had operated successfully for more than 15 years and specified standard terms and conditions.
New Zealand Film Commission chief executive Graeme Mason said major films provide employment, training opportunities, production experience, and international exposure for New Zealanders.
"It's critical this issue be resolved before it damages the film industry and the wider economic environment we operate within."
- NZPA